Best Greek Restaurants in Las Vegas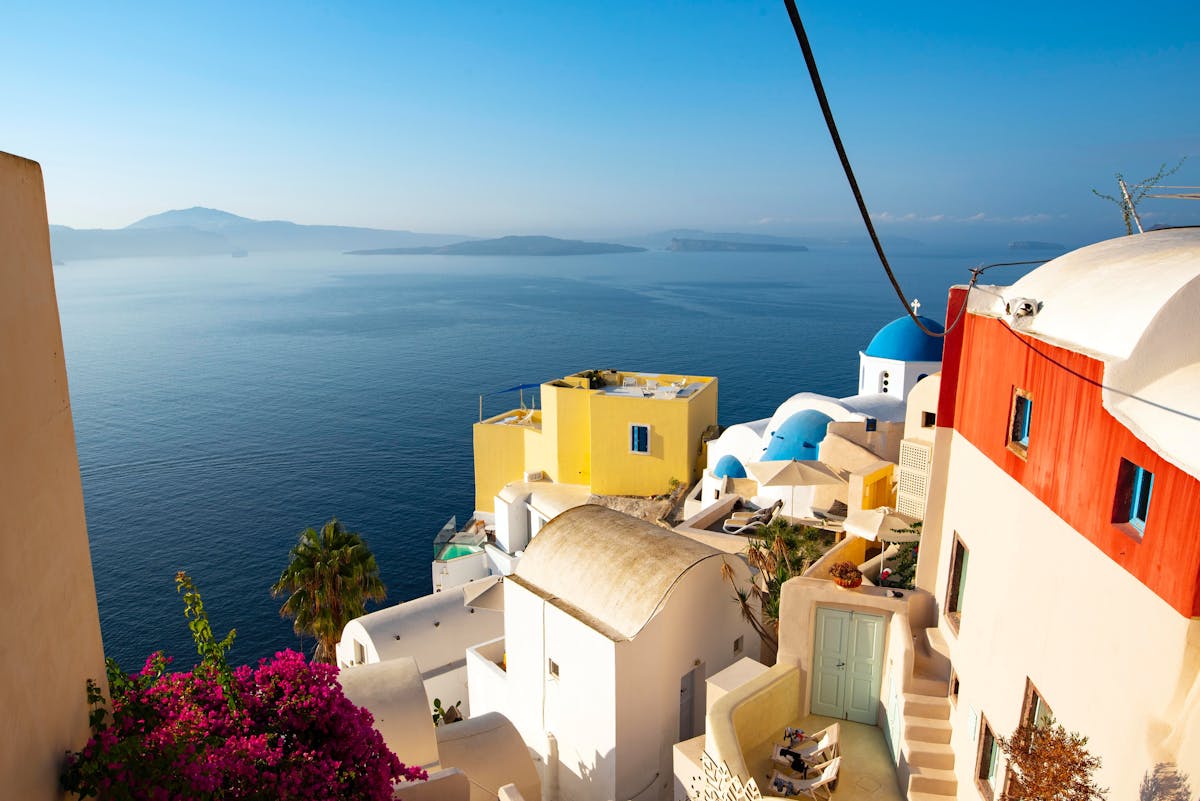 Those who enjoy quality Greek and Mediterranean food in Las Vegas have a wealth of options at their disposal. Whether you're on a trip and only have 1-2 spots you can visit, or you want to experience the best the town has to offer, we've compiled a list of what we believe to be the very finest Greek restaurants in Las Vegas for your dining pleasure. Read on to discover our top Greek restaurants to try in the area.
1. Naxos Taverna
Taking the cake as one of the best Greek restaurants in Las Vegas is Naxos Taverna. While it's one of the newer options you can try, it's definitely worth a visit. Inspired by traditional Greek cuisine and traditions, it certainly makes an impression. If you're a seafood fan, this is one of the first places you should go, even if it's a little out of your way. Add in the Kallisto Oyster Bar you can find here, too, and there's nothing not to enjoy.
2. Estiatorio Milos
If you're looking for a Greek restaurant that doesn't take too long to get to, then Estiatorio Milos is one of the more notable options to go to. You'll be enjoying traditional Greek cuisine in style and won't have to put much effort into it. Centrally located, it boasts some of the best zucchini's you can find anywhere. The fan favorite here is the loup de mer, and it's a dish you should go out of your way for.
3. Yanni's Greek Grill
While Yanni's Greek Grill doesn't have too much on its menu, it more than makes up for this with the quality of its food, featuring only the best ingredients and traditional Greek cooking techniques. You won't have to worry about freshness or taste when you're here, and it's more than worth taking the time to enjoy. The falafel bags are also worth trying while you're there.
4. The Fat Greek Mediterranean Bistro
The Fat Greek has more than a few specialties, many of which can make the restaurant worth trekking to. The lamb shank - perfectly braised with tomatoes - is one of the more notable of these. It's also one of the more affordable Greek restaurants in Las Vegas, allowing you to spend the night there without needing to break the bank. If you want an affordable and relaxed evening, then it's worth giving it a try. You're sure to be satisfied with it.
5. The Great Greek Mediterranean Grill
Quite a few people have called The Great Greek Mediterranean Grill one of their top choices for Greek dining in the area. The Greek cuisine on offer here is top notch, and it's definitely worth a visit for all Greek-lovers and first timers alike. The rice bowl combinations are on the list of fan favorites, but you really can't go wrong with anything on the menu. Top your bowl with some of the best side combinations available and you're sure to leave this place satisfied.
6. Meraki Greek Grill
It's not often when spreads are some of the better-recommended dishes on a menu, but that's the case with the Meraki Greek Grill. To say these are some of the best you could try would be an understatement. While there's plenty more Greek cuisine to try here, most people stop to enjoy the variety of spreads and flavors available, you won't be disappointed.
7. Yassou Greek Grill
Restaurants focusing on Greek cuisine are often known for gyros, and they're fan favorites for many diners interested in Greek food. That's what the Yassou Greek Grill Cafe has been known for for years, making it one of the best locations in the area to satisfy your gyro cravings. Some even say it could be worth visiting just for that! Outside of the gyros, the spanakopita plate is worth a try. And even if you're a vegetarian, there are multiple options on offer for you to enjoy.
8. Stephano's Greek & Mediterranean Grill
While Stephano's Greek & Mediterranean Grill is more like a small restaurant chain, it's still one of the more notable Greek restaurants in Las Vegas. Outside of its Las Vegas chain, it has locations in Henderson and at UNLV. There are more than a few diner favorites on offer here, including the flame-grilled whole chicken and the "Ultimate Greek Grilled Cheese." You'll be full before you know it but still craving more at the same time!
9. Market Grille Cafe
Found at northwest and Centennial, the Market Grille Cafe makes the cut when it comes to great Greek cuisine in Sin City. While it's a little out of the way, it's definitely worth the try if you're already in the area. The tzatziki and saganaki are some for the books, while the gyros have become a fan favorite. You'll have a relaxing experience when you're there, even if you don't come back anytime soon.
With the countless amount of Greek restaurants in Las Vegas, you'll have plenty to choose from when it comes to your Mediterranean cravings. No matter which restaurant you choose from our list here, you're sure to find your new favorite Greek location in the area. Enjoy dips, spreads, gyros, and much more throughout the city for an exceptional dining experience.
Make your reservation at Naxos Taverna today and see what everyone is talking about!